Disclosure: products in this post were provided by the manufacturer, their PR firm/retailer for my review.
I applied OMGNailStrips to my nails Thursday night before Labor Day weekend. Being that it was a long weekend, I felt I could keep the strips on and test them for a bit longer than during the work week. I chose a fun pink leopard spotted pattern on a purple base so it was a little too edgy for work, I rocked it for Friday when everyone's mind was already on the upcoming weekend 😉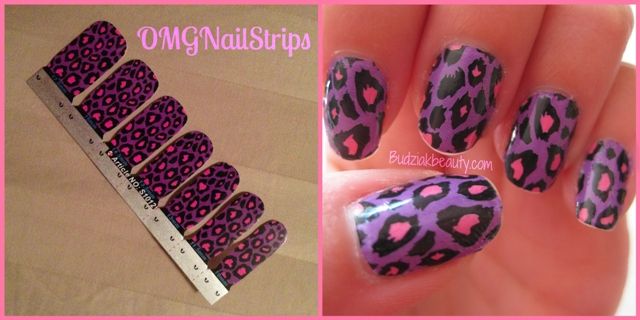 The application process took a bit longer than I anticipated, I was up trying to perfect the strips – cutting them to fit my tiny nails & smoothing out the air bubbles for about an hour. I did have a few issues with the instructions – the thin plastic film over the nail strip pattern was a bit hard to remove (a little easier with the help of tweezers) & the step of using polish remover to melt the strips in to your nail didn't go well (the corner piece of pattern came off from one nail, I had to layer another bit of the strip on that area).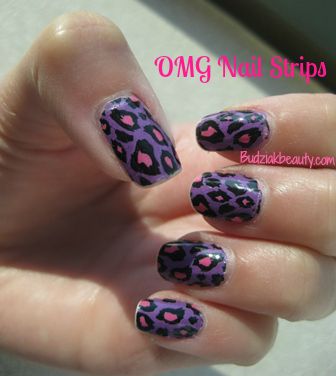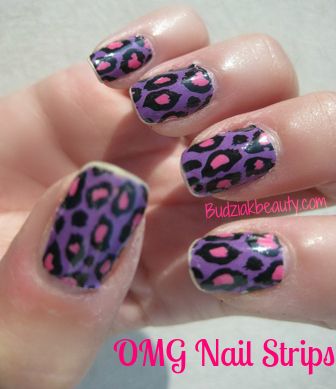 After finishing, I couldn't believe how fantastic they looked! Much better than I could have done with a freehand design. I sealed the strips with Seche Vite to make it last the weekend; I'm a bit rough clumsy with my nails so even the hardest of nail polish ends up chipping – even gel! I did get a bit of wear & tear with OMGNailStrips, the tip wear was first because the excess had to be filed off. A few days in, I encountered lifting of the strip in the corner of my right thumb, this bothered me quite a bit, I had to fight the urge to just peel the entire corner off. The strips were still going on strong with the exception of the few issues I experienced, they probably would have lasted a few more days had I taken care of my nails more and brought a little top coat on my roadtrip.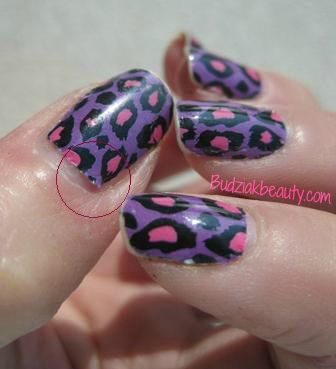 I got home from Austin and removed them as soon as we were settled back home. Removal was extremely easy! OMGNailStrips slide off as easy as nail polish. The only thing I noticed about the removal process that you may want to be aware of is that the adhesive tends to gum up and come off in small clumps so you may need a little more cotton balls/swabs & polish remover than usual.
Overall, I liked OMGNailStrips, they were really fun and I was excited every time I looked down at my nails. Oh and can you imagine the amount of compliments I got? These strips were a HUGE ice breaker and small talk starter! They'd make an excellent stocking stuffer and I really love their variety online, I had trouble picking just one design and kept going back and forth between a few. The best part is that they're super affordable!
Right now you can get 4 strips for $20 at OMGNailStrips.com, although their regular retail price is $6.89/strips.
A few of my nail polish blogger friends have also reviewed this item, check it out on their blogs: MissHollyBerries' Review & Melissa From Horrendous Color's Review
P.S. I did my makeup & came up with an outfit to match, check back in tomorrow for that post!
*Product sent for consideration. All opinions are my own.
Have you tried nail polish strips?