This past weekend, I attended the my first Dallas Nordstrom Trend Show. In prior years, I attended the Valley Fair Nordstrom Trend Show in Santa Clara, CA. No room for being homesick at Nordstrom! 🙂 I had a blast even if I was all alone. I went home feeling super pampered.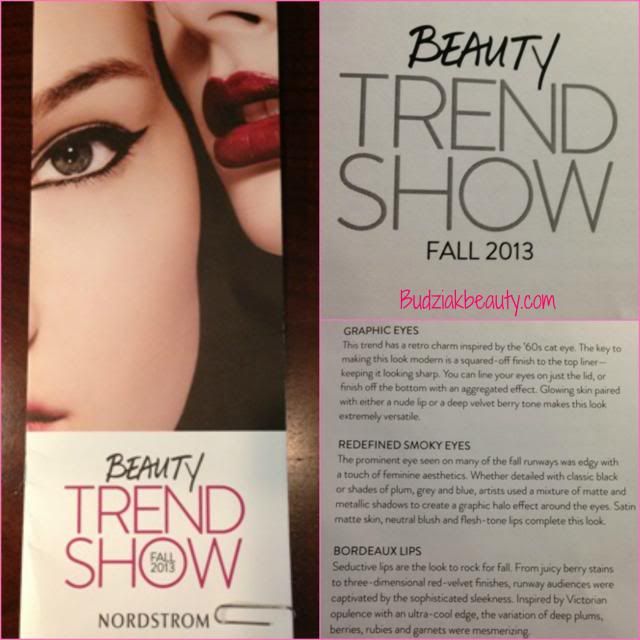 I purchased my $20 ticket (reimbursed upon product purchase) and made an appointment for a La Prarie facial & NARS makeover.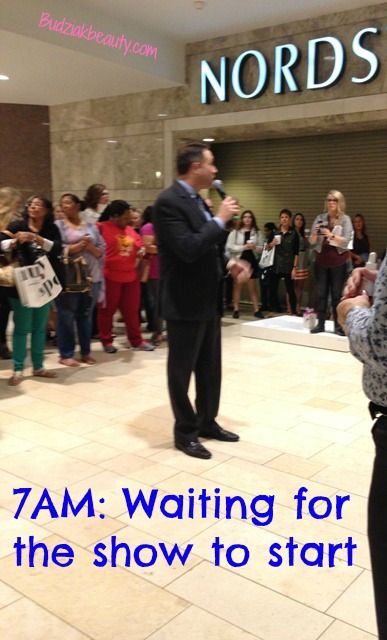 The day of the show, I got there before the show started at 7:45AM but surprise surprise, some of the attendees were there for the pre-show party at ~7AM! Can you imagine sipping on champagne that early in the morning? Haha, note to self for next year, arrive way earlier! As usual, Nordstrom was doing a great job giving away tons of full-sized freebies (hello, free clarisonic!). Around 8AM, the door lifted open and women piled through to find the perfect seat to watch the Trend show.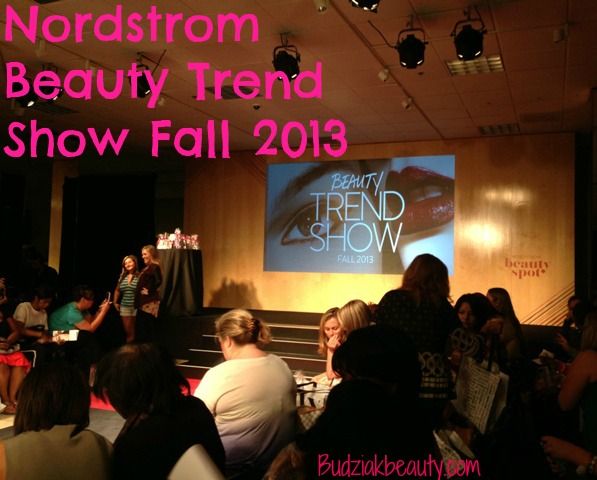 Each company's representative (usually a MUA who just got back from NYFW) would come on to the red carpet, introduce & explain their newest products, show off the look on a gorgeous model & give away the product.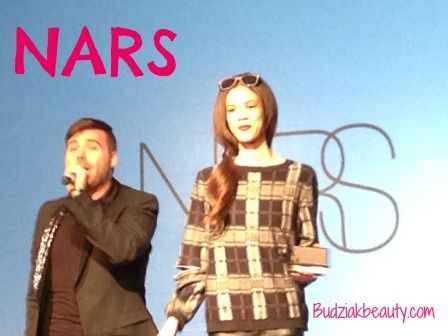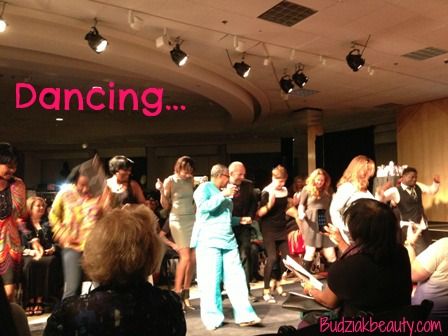 There was upbeat dance music (even some dancing!!!), ad videos & Trend Show exclusive deals. Each person received a swag bag filled with some goodies: perfume samples, skin care samples, raffle tickets, Trend Show guide + pencil to take notes, water bottle. A few of the more exciting freebies were the Clarisonic mirror compact (yay, I don't need to go out of my way to get one now!) & the Butter London nail polish shaped luggage tag (already attached to my suitcase for future travels!).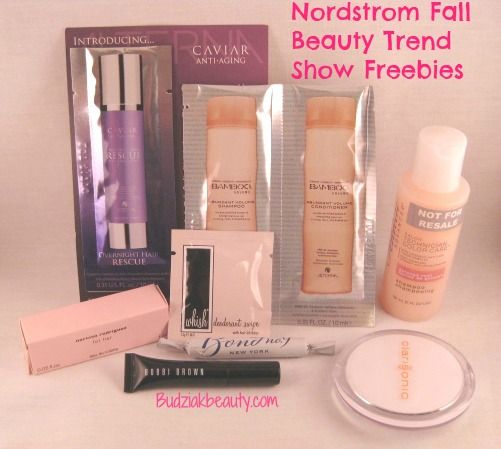 I snapped a ton of photos and tweeted/IG a lot!
After the show, I purchased a Jo Malone bday gift for my friend Jodi, whose bday dinner/party was that evening. Seriously… How did I put off discovering Jo Malone for so long? I should have taken some blogger Jo Malone recommendations more seriously! While it is expensive, the fragrances are amazing, simple & subtle but long-lasting and not obnoxious. The sale rep sent me home with my very own bag filled with samples! 🙂 Each one is better than the one before – I'm on Jo Malone English Pear & Freesia Cologne
today and again, I can't stop smelling myself!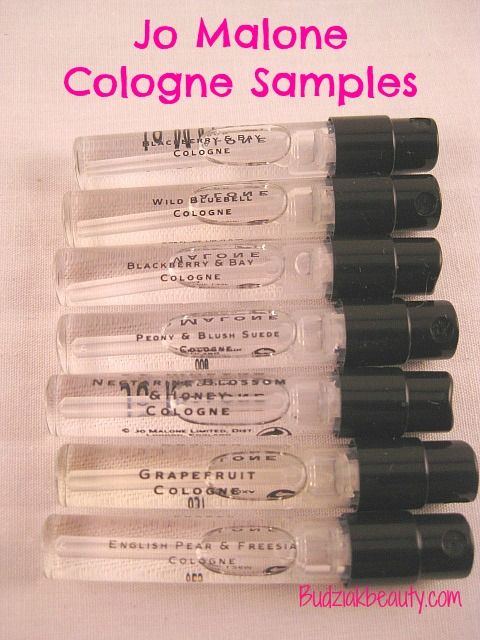 I wandered over to Alterna Hair Care, where stylists were doing hair consultations. I received a sample a week earlier at the YOUphoria campaign when I was supporting Cute & Little blog and ended up loving it, so I went back for more. Just as I got over to their section, the T3 styling tools' stylist was setting up and offered to give me a blowout! I got my hair done super quick, picked up some ALTERNA BAMBOO Smooth Pure Kendi Oil Pure Treatment Oil
 & ALTERNA BAMBOO Smooth Kendi Oil Dry Oil Mist
. I'm a sucker for serums which the oil treatment is similar to but I'm absolutely loving the dry oil mist! I have FINALLY found a product to keep my hair from fluffing up during humid days and it smells great!!!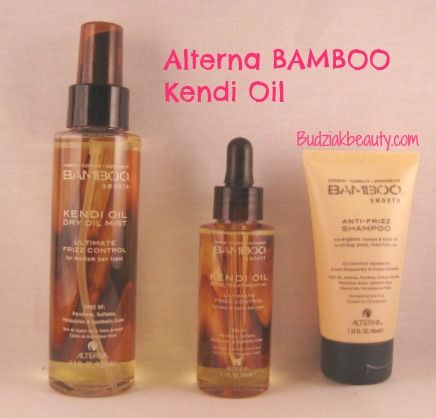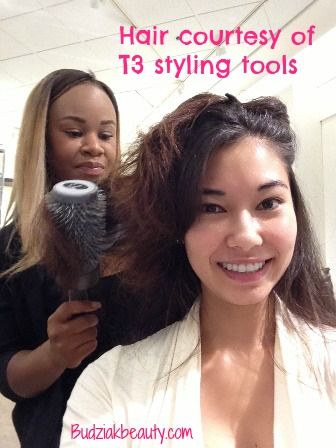 I made it in time for my facial appointment at La Prarie, La Prairie Cellular 3-Minute Peel
. I could feel it working on me, a slight tingle but nothing annoying. I left their booth prepped for my makeup appointment at NARS; the mua for NARS Galleria was such a sweet person and I'm bummed that she wasn't doing makeup that day, although it gives me another reason to go back 😉 After I got in the chair, I asked my mua to do a similar look as the Galleria NARS rep 🙂 It worked out perfectly because I had my makeup done to go out for my friend's birthday that evening! I left with a very Fall look: smokey eyes with a touch of gold, wine colored cheeks & burgundy matte lips. I felt like I popped out of the NARS ad! Haha. (NARS haul post tomorrow!!!)


I left feeling incredibly pampered: hair done, facial, makeup, a few great fragrances. It was a great start to a great night & weekend! Get in touch with me if you're planning on attending next year's Trend Show (there's also one in Spring!), the more the merrier!
P.S. I also found this beauty on a shelf while browsing the store… It's going on my Christmas list!