I have not just ONE Valentines Day look, but TWO Valentines Day looks! To make it even better, they're both based on affordable (i.e. drugstore) brands! Woohoo!
I happen to love pink. Can you tell? I'm a girly girl. So I try to incorporate pink in to every day without being too obnoxious and I think I've pulled it off with these two looks.
Look 1:

1.Start with a clean face (yikes, breaking out… Thanks, new meds -_-)
2. Apply foundation – Revlon's ColorStay Whipped Foundation in 200 Sand Beige. Apply blush on apples of cheeks – Milani's Dolce Pink.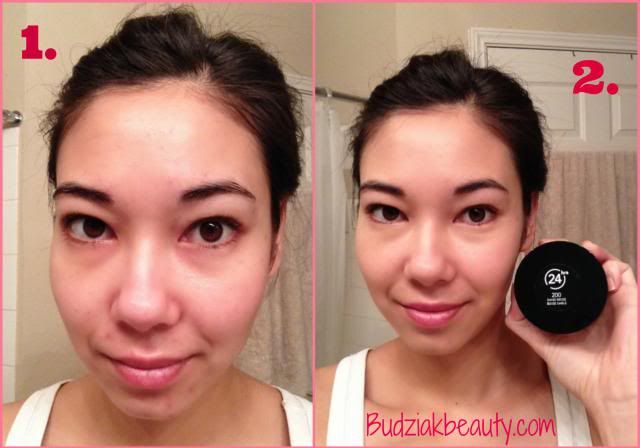 3. Lined eyes – ELF's Cream Liner in Coffee. Apply Maybelline's Color Tattoo 24hr Cream Eye Shadows in Inked in Pink in the inner half of the eye lid & Pomegrante Punk on the outter half of the eye lid and in the crease.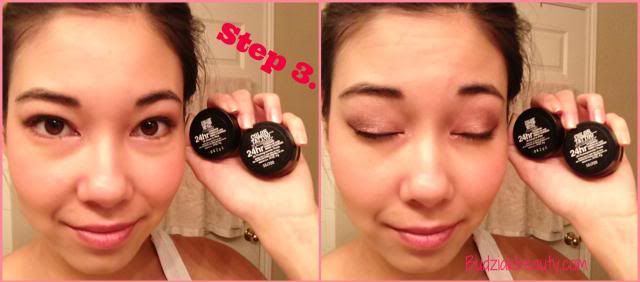 4. Fill in brows – ELF's Brow Kit in Medium. Apply mascara – Maybelline's Falsies Mascara.
5. Apply natural pink lipstick – Covergirl Lip Perfection in Heavenly.
6. Finished off with a light dusting of ELF's HD Powder.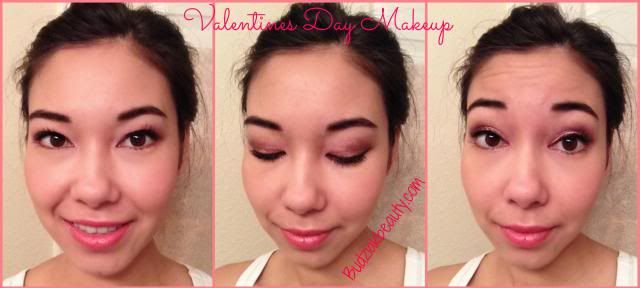 6. Bonus step: A spray or two of your favorite scent – I went with a light scent (Ralph Lauren Romance).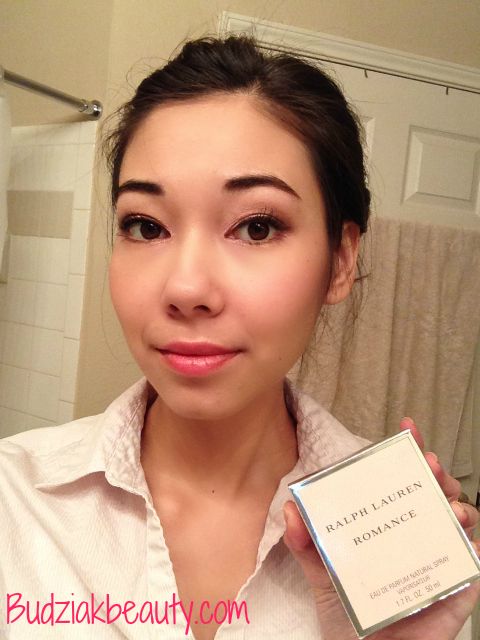 Look 2:
This look was a bit more simple but just as pretty! Again, starting with a fresh face, I applied ELF's Flawless Foundation with my beauty blender sponge (so excited I got this from Glossybox after leaving my 2 extras in CA). I used Hard Candy Glamoflauge in Medium to cover up any pesky spots (this is optional, if you have good skin, skip it!) I used ELF's Studio Contouring Blush & Bronzing Powder in St. Lucia.



I used Wet 'N Wild's ColorIcon Trio in Sweet As Candy exactly as the instructions say; pink on the lid, brown in the crease and the matte white as a highlight. Super easy.I finished off the eyes with a coat or two of Rimmel London Scandaleyes Retro Glam mascara & applied ELF's Hypershine Lipgloss in Blossom ($1!!!). 5 minutes and I was out the door! The eyes remind me of chocolate covered strawberries… Yum!

To be honest, we're planning on staying in this year. I'm pretty excited, I'm making a beef roast with the crockpot & cheesecake! 🙂 Anyways, with Valentines' Day being so low-key this year, I'll probably skip the makeup altogether BUT it was fun to create some looks for you!
Are you planning on trying out either of these looks or creating your own?