You read it in my last post, I planned a huge Las Vegas bachelorette party for 12 ladies and I made it back alive!!! This trip was a blog vacation; a bad lingering thought of not posting frequently haunted me. So here's my Vegas recap: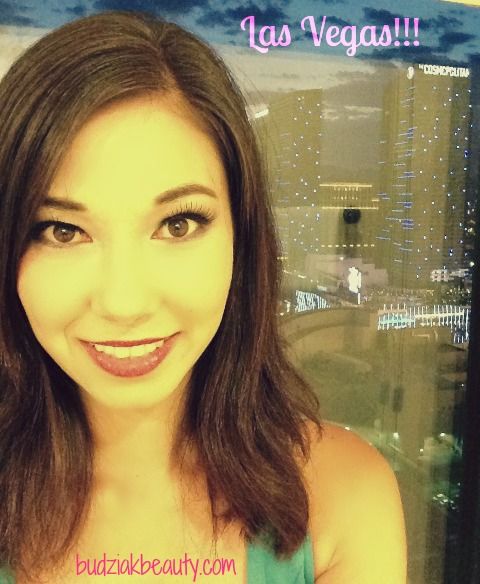 Thursday
We all got in at different times, I met 2 other girls at the airport who had gotten there earlier. The hotel held my suitcase while they got the room ready and the girls & I went exploring.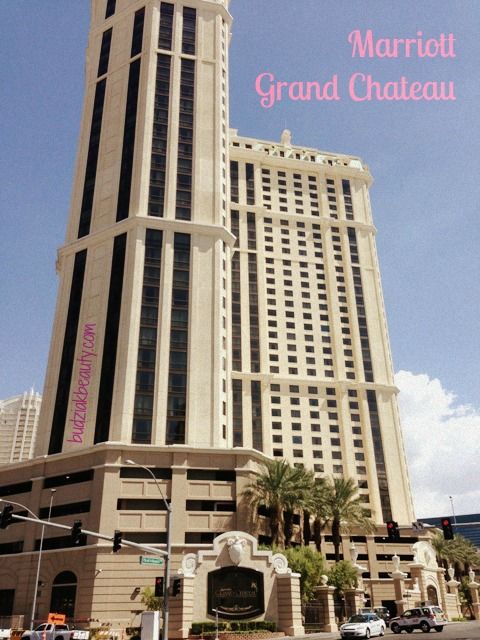 We were across from the Miracle Mile mall which was extremely convenient; I picked up the new Guerlain 'Cils d'Enfer' Maxi Lash Mascara (apparently Noir G is exclusive to their line & Nordstrom and wasn't available at Sephora, boohoo!), Nars Orgasm The Multiple cream stick and the Anastashia Brow & Lash Tint in hot pink (for Krista-ma-bob). I also really wanted a swim coverup since my last sewing project (a sheer coral coverup) didn't work out before my trip. I bought a beautiful sheer black rose patterned babydoll coverup from Bikini Bay, I love it! 🙂 I buy the best things on vacay! We got a quick bite to eat at Gordon Ramsey's Burgr restaurant, I thought it was just so-so.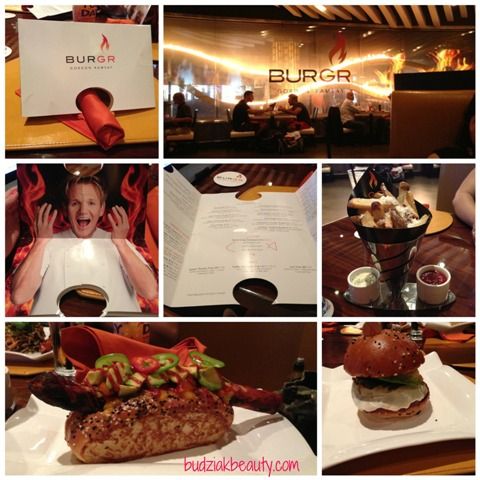 The other girls finally arrived, we checked in to our 3 bedroom villa on the 33rd floor, it was amazing, great view of the casinos and the strip.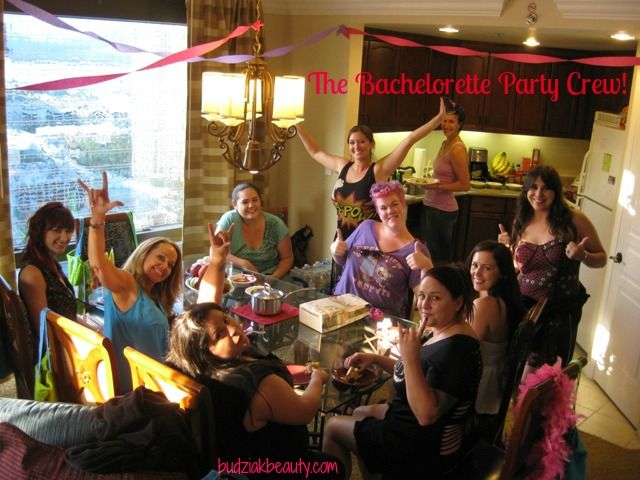 The master bathroom counter was COVERED with my ridiculous amount of makeup I packed, haha. Vons (Safeway/Tom Thumb) delivered our groceries, they almost didn't because it looked like fraud: an extremely large first time delivery order.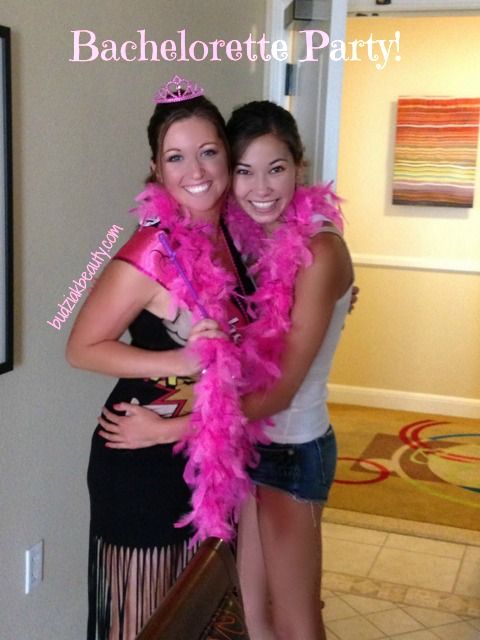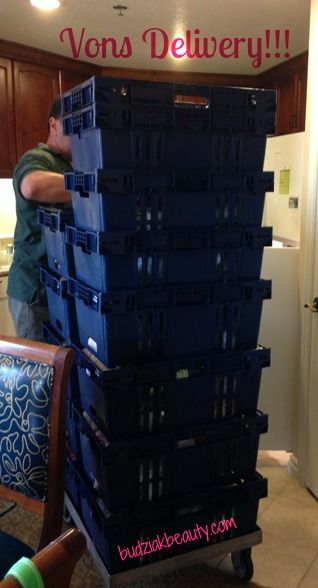 Krista, the bachelorette
I immediately made the spinach artichoke dip from this post while the other girls made the components for tacos. It was delicious, all the food we made during the weekend was WONDERFUL. I traveled with some great cooks!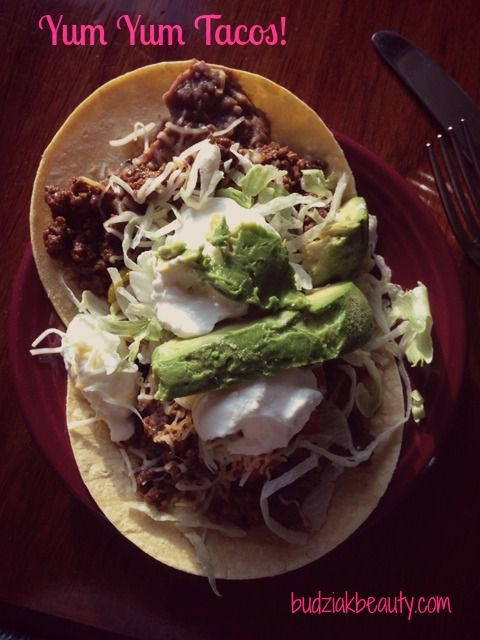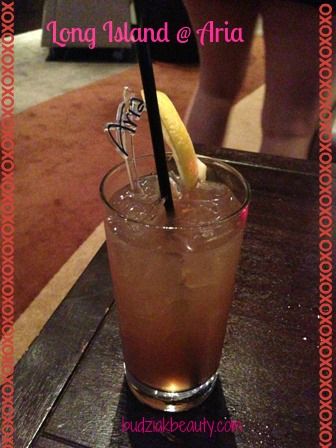 We got ready and wandered around the strip and ended up getting bracelets for a few places in Aria:
Gold (which was incredibly lame – the place was teeny tiny and all the staff was rude, also it was $20 for unlimited drinks so we took great advantage of that)
Haze (this club was alright, not the best but it was fun, lots of dancing, we were good from all the drinks at the last place. We danced on the raised podium and got a few photos taken. The crowd was alright, I'm not sure I would go back but it was alright.)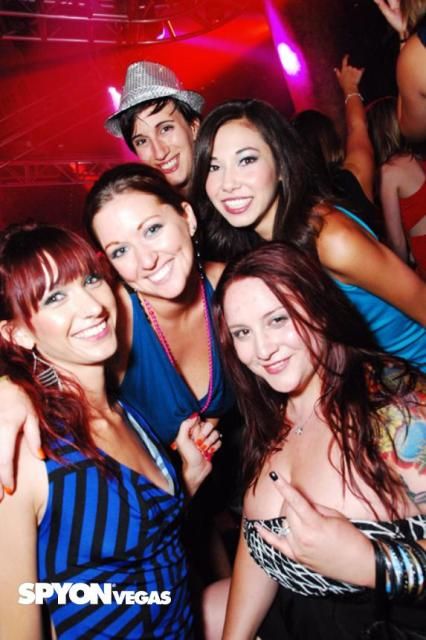 OOTD: Dress from Lulu's Party in the Back Turquoise Dress $36.50 & Shoes from Payless Shoes Chelsea Flat Lower East Side $17.99 + AB Crystals $22 from Ebay (I'll post a DIY soon!)
FRIDAY
We all woke up by about 10am, which isn't bad for a group of girls who had gone out all night. We all thought we lost something, Suzette lost her phone and it turned up at another hotel, she went on a small adventure to retrieve it. I had an amazing breakfast; eggs, bacon, toast. I had been texting a promoter from Instagram the night before and got us in to Marquee dayclub (pool party), so we got ready and headed to the Cosmo. We had free drinks for the first 2 hours, I had been drinking Long Islands & Vodka Tonics all weekend (they don't make my stomach hurt). There was a ton of dancing and drinking in the pool, it was pretty hot at first. I had the time of my life here, we met tons of people; I met a group of Aussies on a daybed near where we were hanging out and I also met a few people from Santa Monica that were super nice and shared a few cans of beer with us 🙂 So even though free drinks were officially over, we made friends and free drinks and food from them evened out. In the end, my friend Suzette and I went in half/half on a fish bowl drink: an entire bottle of wine, 4 types of liquor, grenadine & lime juice + TONS of straws to share. That drink gave me a major stomach ache, too sweet or something, so I only had a tiny bit.


We purchased entry to the Sin City Club Crawl (I found it on Yelp) and we started the night at PBR bar in Planet Hollywood – it was a regular loud dive bar. We headed over to Gallery and that's when things got a little out of control, I lost most the people in my party while going on a search for one specific missing girl. Eventually the rest of the girls went to the hotel after not being able to find the party bus 🙁 One of the girls and I went on a journey to meet some new friends we had made at MGM, eventually we made it back to the hotel to recover.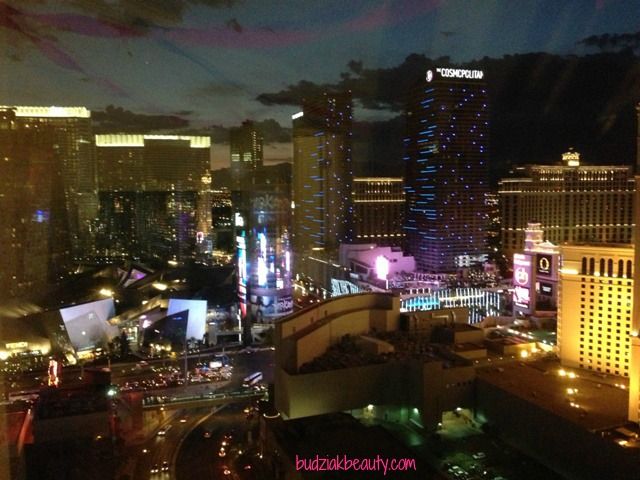 Saturday
We went to Wet Republic. We were supposed to all get in for free but there was a mix up and it ended up being half price instead :-/ After about an hour at WR, my girls didn't like it (everyone was really stuck up and were just trying way too hard, it just wasn't fun, no dancing) so we left and a couple of us returned to Marquee dayclub and got in with our new friends! I had a blast! I made more friends – a married couple from Arizona with the sweetest proposal story (he got the Bellagio fountains to do the show with their song, how crazy!). The dancing there was insane, water splashing everywhere, you could hardly breathe and you definitely couldn't open your eyes because everyone was going crazy. I'm a dance machine so I had tons of fun.
We met the rest of the girls back at the hotel and got ready for our last night out.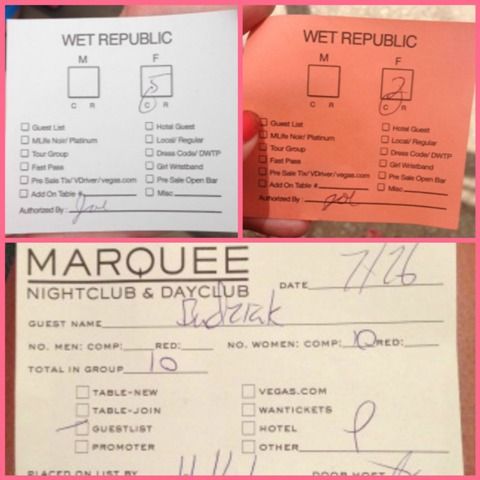 Suzette took the lead and took us to Kahunaville Island Restaurant, hello, flair bartenders, they juggled bottles, made ridiculously naughty looking drinks and set stuff on fire. It was awesome. My whole party had the hots for Steve the bartender. If you scream loud enough during their performance, they give you free shots, let me tell you… THIS is where I lost my voice. Hahaha. 3 days later, it's still not completely back. Our party also got a ton of free drinks from people passing through with the Las Vegas Club Crawl, my bff's fiance's bachelor party also met us there.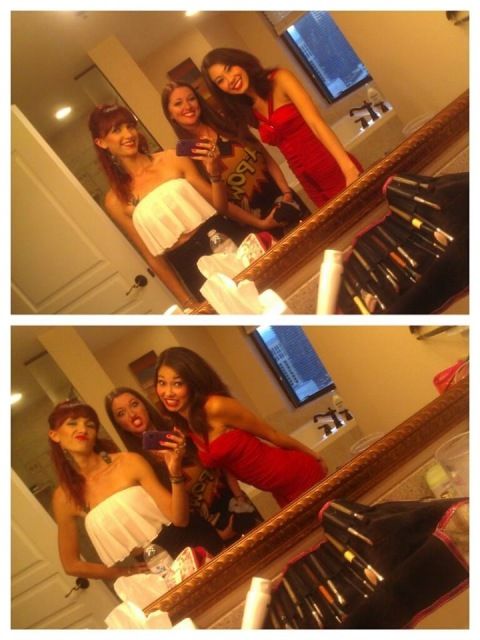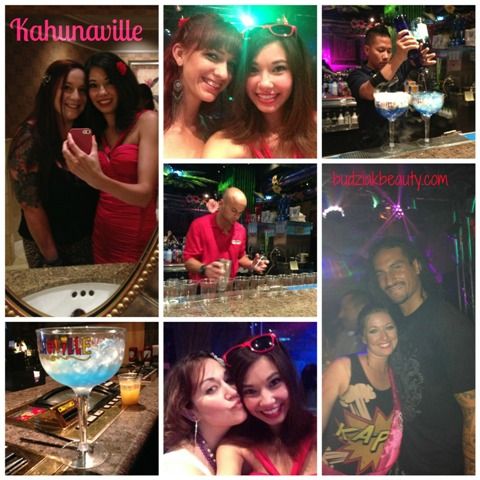 After that, we headed to another place, by that point I wanted to go do my own thing so I cabbed it alone but traffic was horrible so I got out and walked the rest of the way. FYI, if you ever have to walk the strip alone and you don't want to be talked to, just look incredibly pissed off! LOL, no joke, it totally worked, not one person said to me because I was on a mission! 🙂 I randomly bumped in to Krista's fiance's bachelor party again and they walked me part way to where I was going (Planet Hollywood). I watched my new friends gamble a bit and went back to my hotel where everyone else was. It was a great night.
Sunday
I freaked out and tried to clean as much as I could after only getting a few hours of sleep. We made it to check out at 10am. After all the other girls left (I changed my flight so I could hang out with my bestie for a few more hours, I REALLY didn't want her to be alone), we headed to Wet Republic one last time in hopes of catching Deadmau5 dj but no such luck. We ate a delicious quesadilla, made a few friends and then it started to rain and everyone had to get out of the pool. It basically sucked again, I think Wet Republic just sucks compared to Marquee :-/


We left to get to the airport before it ever really started. Both our flights were delayed and we both got home around 1am and had work the next morning early. I couldn't help but smile ear to ear on the plane and think of what an amazing memorable trip I had.


I can't believe we managed to pull it all off. It's definitely a trip I'll never forget and I love that we made so many random friends. Everyone is perfectly fine, nothing bad happened and I don't think anyone really lost anything. I couldn't have had a better trip. Seriously, I loved planning, it wasn't stressful for me (except the cabana thing – which ended up not being an issue at all) so any of you need a trip planned, let me know, I'll definitely see what I can find for you 🙂 Orrr if you're going to Vegas, I still have the phone numbers of the promoters I used & how to find some: they all use social media and reply to photos or excited posts about Vegas.
If you haven't already, follow me on:
Facebook: http://www.facebook.com/budziakbeauty
Twitter: http://www.twitter.com/budziakbeauty
Instagram: http://www.instagram.com/marikobudziak OR search for me under users>marikobudziak
I've been posting photos from my adventures on these sites before blogging about it 🙂 Don't get left behind!